BETH HARVEY – Animation Director
Meet the people who make the magic of the show: Animation Director, Beth Harvey.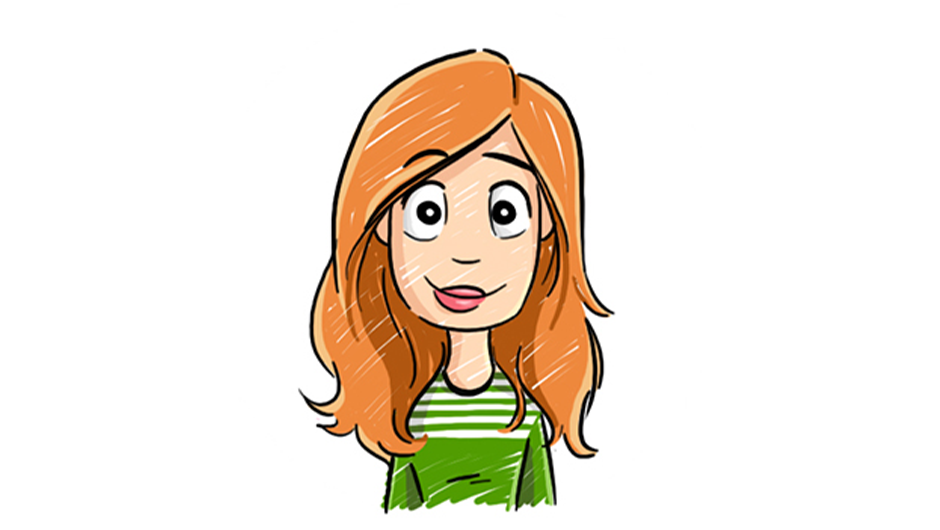 How did you join the Bluey team?
Well, Joe Brumm (the creator of Bluey) was my lecturer for a year at university. I'd kept in contact with Joe when I left and when he heard I was going to London he offered to train me in the program the animation companies were using over there, CelAction. We did a crash course in 4 days. And it was that snippet of animation that someone saw online 6 months later which got me my first job.
After that, I worked for a couple of UK companies before getting an email from Joe saying he was working on something new and wanted me to come animate on it but also train some animators. We created a 4-week course and I trained our first three animators that started on the production, then the next 10 animators and then another five and so on.
What made you get into Animation?
From the age of 14 I knew I wanted to be an animator. I spent my Christmas holidays that year following online tutorials to get better at drawing. I then did an online animation course at 15 while still at school. I loved Disney, Pixar and Studio Ghibli films and used to watch all the behind the scenes extras on the dvds. I always knew I wanted to work in 2D animation as I loved the process of making cartoons more than the process of 3D animation.
So, what does it mean to be an Animation Director?
My role is to supervise and guide the designers, animators and vfx artists in the right direction for producing the look and feel of the animation for each episode. For example, I will check the designers work, test the props and characters they've rigged to make sure it fits the purpose required for animation. If it's off model or not user friendly, it's my responsibility to figure out with the designers how to improve it.
With the animation department, I do continuous checks of their work before it gets to the Director to make sure we're delivering the correct performances and quality. So at each stage of the animation: rough keys, inbetweens, lip sync, I check their work and provide feedback to make it the best it can be. I'm constantly managing multiple episodes at once – all at different stages of completion. I remember being across seven at one point. There's a whole other side that includes managing files, exporting episodes and attending multiple briefs and meetings, but the bulk of my time is working with each person individually. It's quite a face-to-face role, which I really enjoy!
What has been your favourite episode of Bluey?
My favourite episode has been Escape. It was just such a fun and clever idea. I love the look of those kid-style drawings and the sketchy-ness to them. It's the way I love to draw, not fully coloured in – seeing little streaks of white through the artwork. Plus, the story the characters create is just hilarious!
What character do you relate to the most?
My favourite character has to be Bingo. We're both a little sensitive, have ginger hair and look up to our older sister. I love how quirky Bingo is, making up new names for herself all the time, saying things in funny voices. She really invests herself in the games they play. And she's a kind and caring soul who thinks about others a lot.
What's the best part of your job?
I don't think there's just one thing that makes working on Bluey an amazing experience… but to name a few: being surrounded by other creative and energetic people who love what they do makes me look forward to coming to work every day.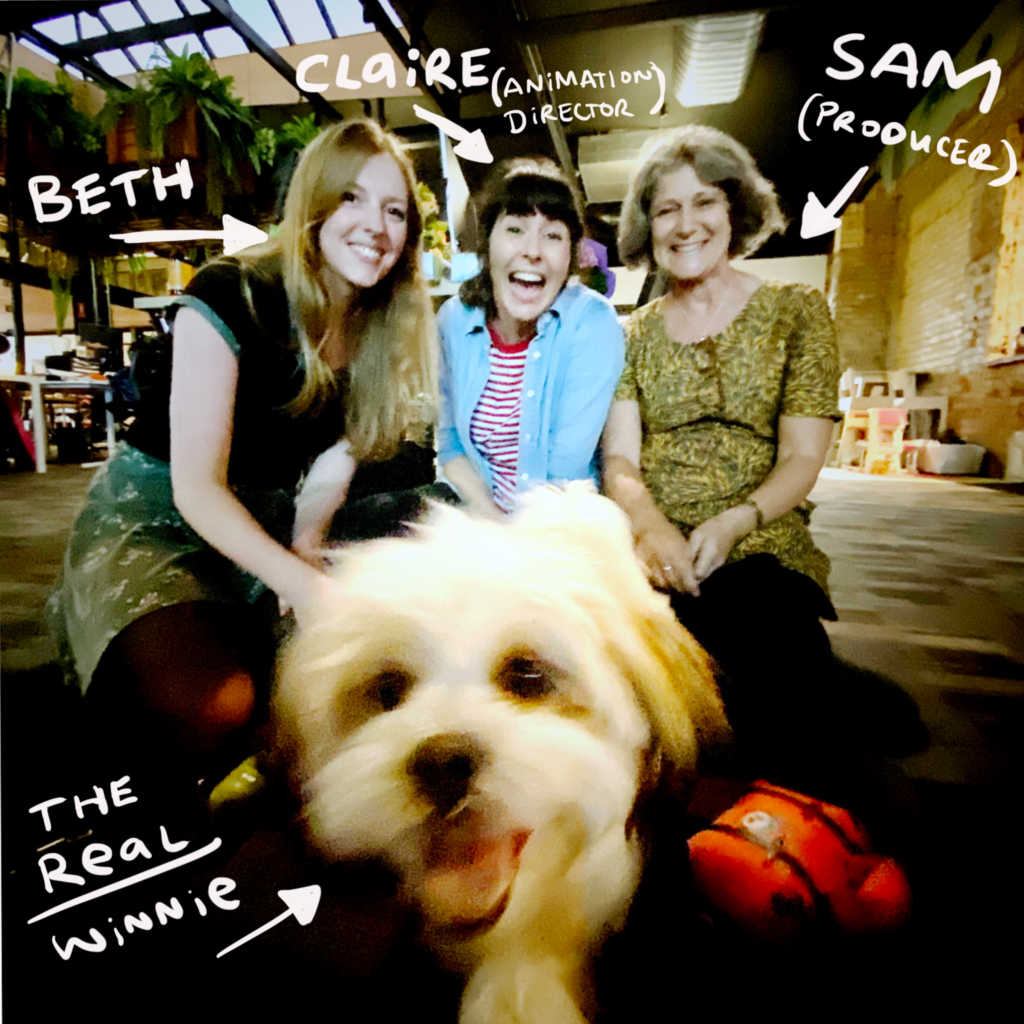 Being able to work in Brisbane is a major dream come true. Working on clever and entertaining stories – that don't just resonate with children, but adults too. Helping animators improve on their skills is something I find enjoyable. I quite like teaching, which is probably why I've done the training course 5 times now haha. Oh, and I can't forget that my dog also loves my job as she gets to come into work most days!