A Taste of Bluey's Yummiest Episodes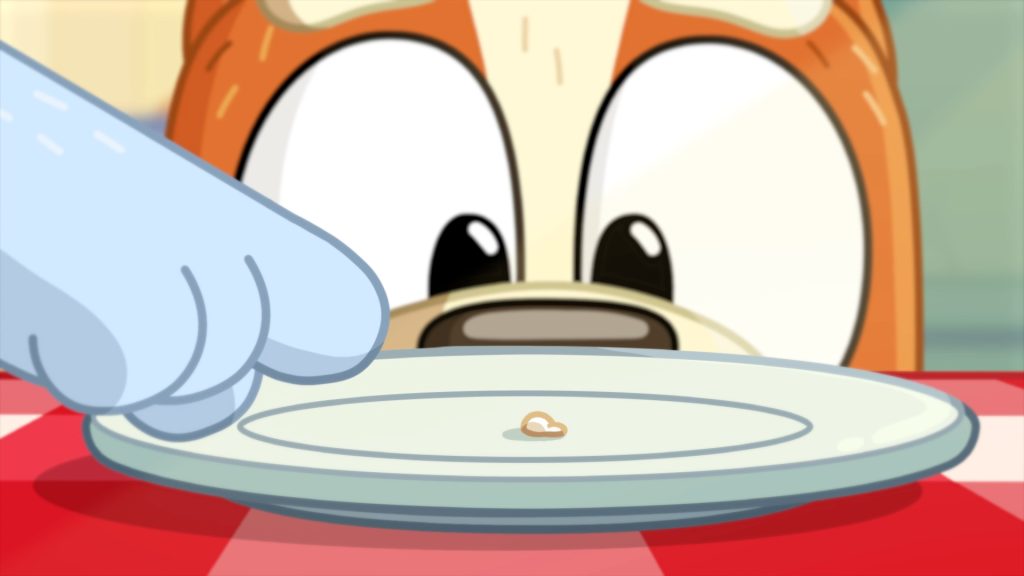 When it comes to tasty treats, the Heelers do it best! From delicious pavlova to home made birthday cakes, relive some of the yummiest Bluey episodes.
make it from scratch: duck cake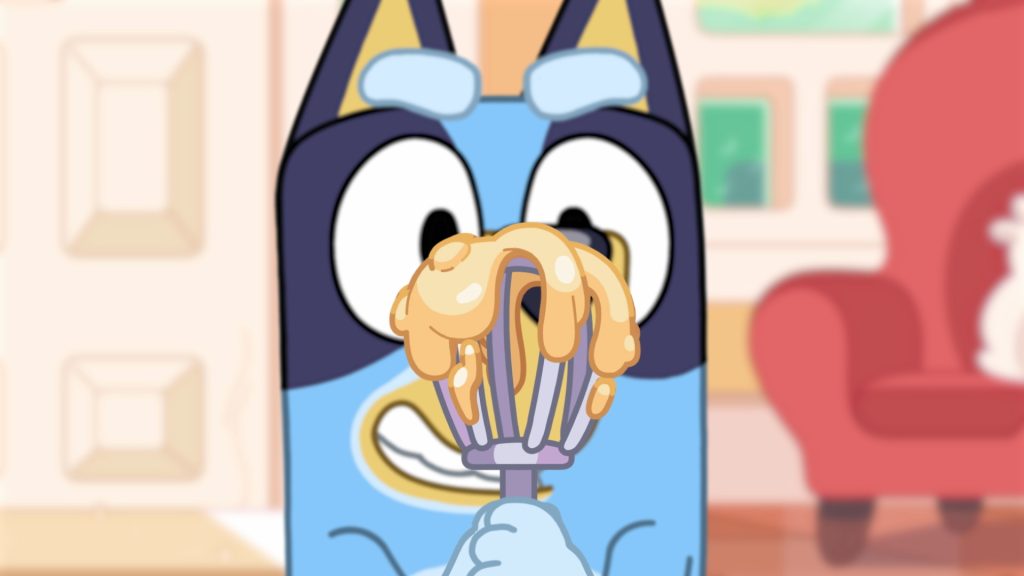 Roll up those sleeves and get your ingredients ready! Bluey and Bandit attempt to make a Duck Cake together for Bingo's birthday. While following instructions seems easy, the challenges of actually making the cake prove to be very trifficult! Sure enough, they work together to make the best duck cake ever!
oNTO THE MAIN: BBQ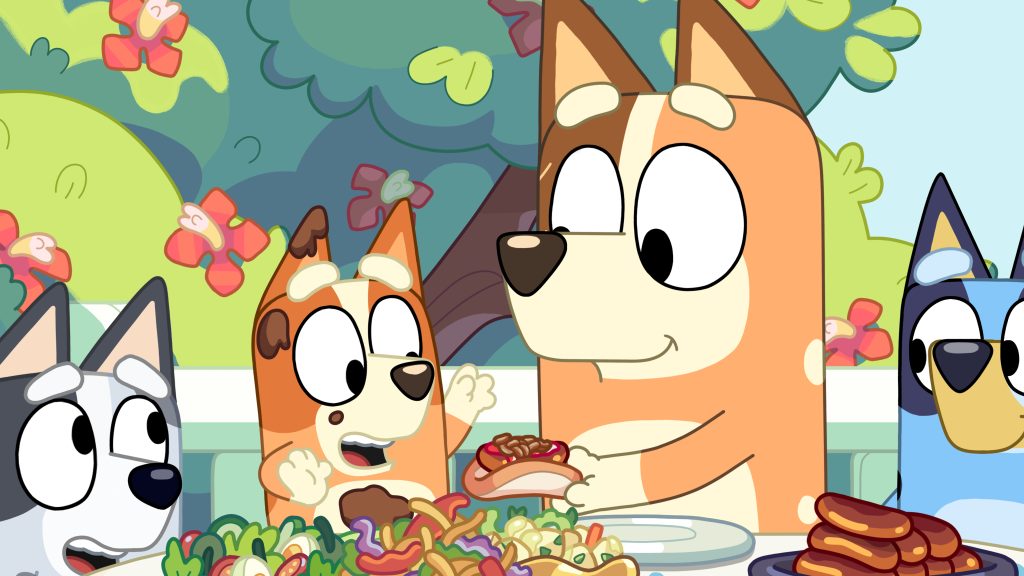 Grub's up! It isn't a proper BBQ without one of Bingo's home made salads, picked and prepared freshly from the garden. She does a great job too, collecting all the different coloured peppers and making the salad dressing for Muffin. At the end of a busy salad-making day, she can finally sit in her relaxer chair and enjoy all the yummy food.
Time for a tasty treat: pavlova
Hmm… edamame beans or pavlova? Bluey and Bandit play a cafe competition with a funny French chef in this episode (bonjour!), trying to win over the tastebuds of their very important customer, Bingo. Bluey puts her decoration skills to the test, adding fruit and lots of sprinkles, while Bandit gives the edamame beans a chef's touch.
and on the side: ice cream
If only you could pick all the flavours in the world… Bingo and Bluey get into a bit of a tangle as they try to taste each other's Strawberry and Mango ice creams at the same time, twirling and twisting their way through the park. Turns out, leaving your ice cream in the sun leaves you with very little to share…