How to Have a Very Merry Bluey Christmas
Whether you're expecting a sunny or snowy Christmas, there's plenty of fun ways to celebrate with Bluey and her family! These easy Bluey-inspired Christmas crafts are bound to put you in the holiday spirit.
Christmas crackers
Grab a partner, get your grip ready, and start pulling! It's time for a round of Bluey and Bingo festive crackers. Who knows what the winner will find inside?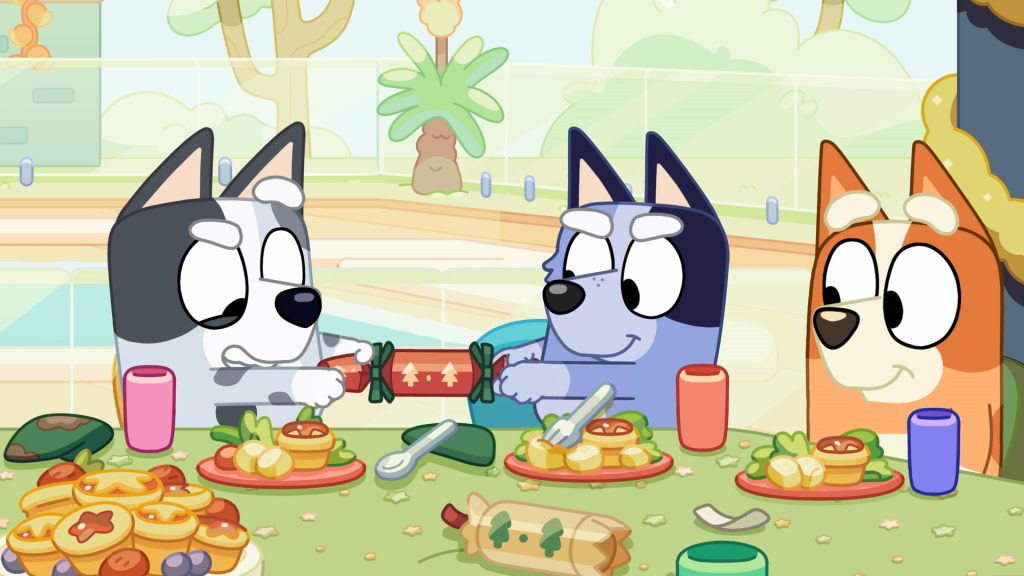 Branching out
Are you looking for that extra something to make your Christmas tree shine a little brighter? A DIY Bluey Christmas tree decoration will do the trick!

Perfect pressies
Make all your Chrissy presents pop with some homemade Bluey wrapping paper. All you'll need is some paper, brown card, paint, and a potato. Yes, that's right — a spud!
Maybe he uses the verandah?
You know and love the episode. So the next logical step is to make your very own Bluey and Bingo verandah Santa hats, of course. Make Santa proud with your best "Ho, Ho, Ho's"!

Set the table
You'll have no shortage of volunteers to set the table thanks to these jolly Bluey and Bandit table place cards. They take only minutes to assemble and just need a bit of creativity to bring them to life.

Antler antics
Nothing says a Bluey Christmas like a pair of Bluey antlers. Perfect for little kids, big kids, and even four-legged friends, they'll be sure to be the talk of the Christmas party.